Pick the best date and location for you to attend a Rosen Bodywork and Movement Presentation & Demonstration!  Due to increasing interest and my desire to share the brilliant and transformative technique of Rosen Method, I now have scheduled FOUR different Presentation & Demonstration events in October.  For your convenience, I have events scheduled on the weekdays, weekend, morning, afternoon, and evening!  There is bound to be an event you can attend!  All free of charge and open to the public!  Bring a friend and find out how the Rosen Method can transform your life!
FREE Admission — ALL ARE WELCOME!
Dates, Times, and Locations:
WEDNESDAY, OCTOBER 8TH, 2014
12:30 – 2:00 PM
Timpany Center (click for map)
730 Empey Way
San Jose, CA 95128
THURSDAY, OCTOBER 9TH, 2014
7:30 – 9:30 PM
*Special Class — Featuring Bill Samsel*
Pacific Cultural Center (click for map)
1307 Seabright Avenue
Santa Cruz, CA 95062
FRIDAY, OCTOBER 17TH, 2014
6:30 – 8:00 PM
Connections CEU Institute (click for map)
405 Alberto Way, Suite A
Los Gatos, CA 95032
SATURDAY, OCTOBER 18TH, 2014
10:00 – 11:30 AM
Center for Spiritual Living, Mandela Room (click for map)
1195 Clark Avenue
San Jose, CA 95125
Contact: Patricia Angelina at 408-624-6167   OR   patricia@healingheartsbodywork.com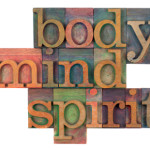 About Rosen Method:
Rosen Method Bodywork is a gentle form of therapeutic healing touch that accesses the unresolved feelings and emotions that get held within the body through muscle tension.  Our shape, form and body posture tell the story of our lives.  Tightly held muscles literally hold us back in life.  The effort it takes to hold our muscles in protective or guarded ways takes an enormous amount of energy.  This bodywork addresses the unconscious muscular holdings in the body allowing the release of muscular tension and creating the opportunity to heal.  By relaxing chronic muscle tension and holding patterns, the breath becomes free to move and expand.  Through this body/mind approach to healing we unlock  our personal potential, acknowledge our authentic selves and reclaim our dreams.
For more information visit:  www.HealingHeartsBodywork.com